813151/ M2.0 Higold HANMA series Full overlay hinge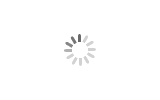 813151/ M2.0 Higold HANMA series Full overlay hinge
Higold

China

45 days

6,000,000pcs/month
■ Higold supply full range of hinges ,can meet different levels based on customer's different needs .
■ soft-close stainless steel hinge ,flush cabinet hinges
■ Higold's hinge have a well waranty
■ Basic lift time: not less than 50000 times
■ Salt spray test can pass at least 24 hours
■ Higold also supply hinges to meet different application, such as small agle hinge, corner hinge,alu frame hinge,glasses hinge,thick door hinge and mirror hinge.
Specifications
- Item No. 813151-H
- 105 ° opening angle
- Door thickness 14-22mm
- Ø35mm cup depth: 11.5mm
- Material: Steel, Nickel plated
- Frameless cabinet use
- Package: 50 sets per carton or industrial bulk package
EASY INSTALLATION AND GREATER RANGE OF ADJUSTABLE

We are always on the way to making significantly high-quality products and trying to exceed a higher standard every moment.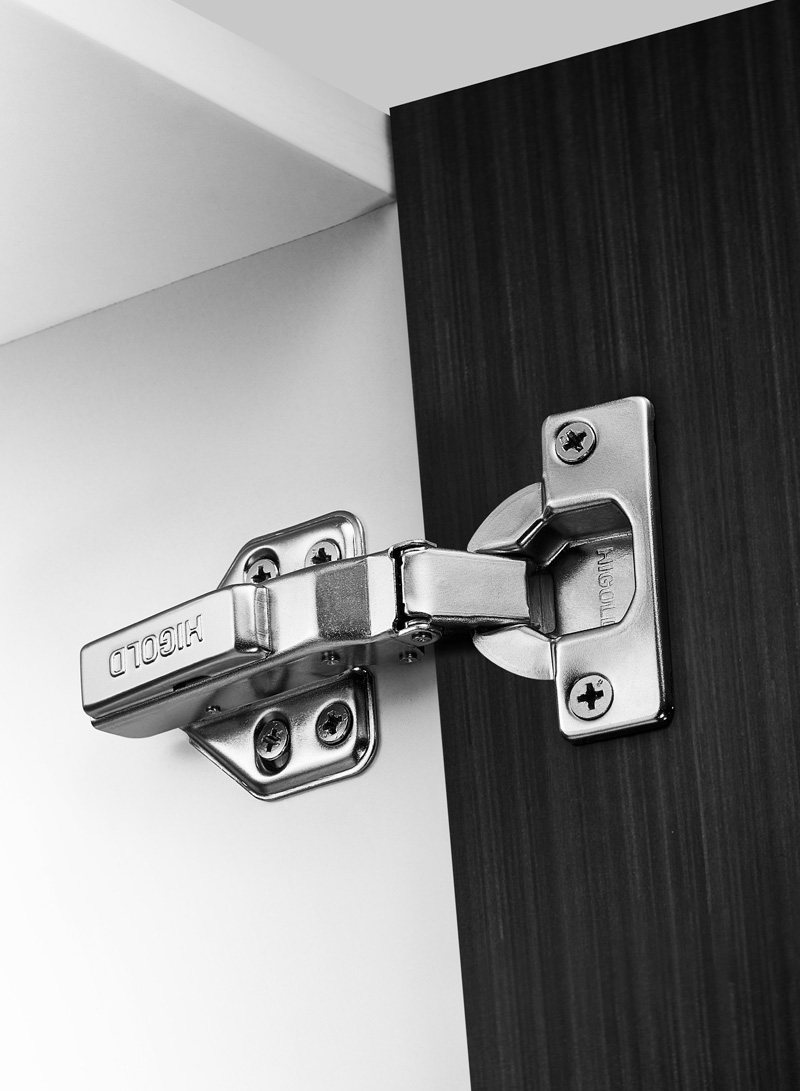 DESISNGED FOR EASY USE
Sometimes you may DIY furniture or the drilled hole may offset from the correct
position on a door, this hinge provides a much greater adjustment range that helps
to make the door back to its right position.
Features
- Integrated Himotion silent system, provide the soft close function
- Compact stucture, hinge with fixed plate, easy to assembly
- Economical and competitive
- Super wide range of adjustable, Provide super drilling error correction function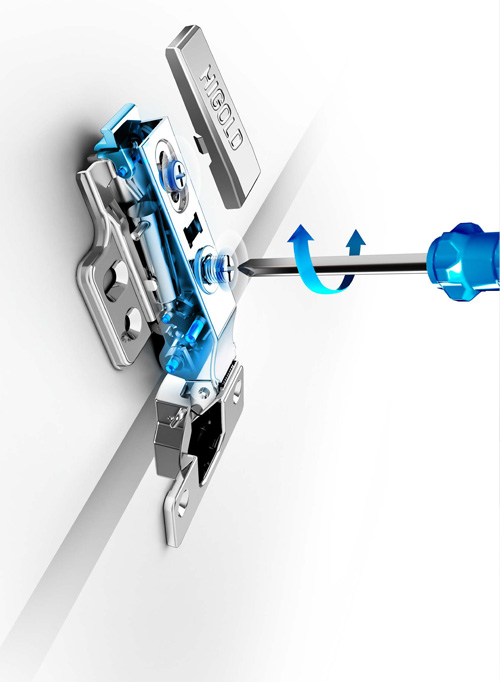 Installation and drilling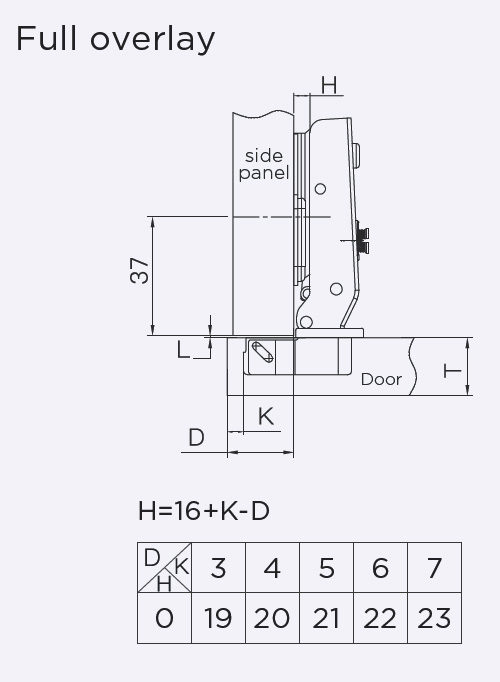 Boring Distance and depth on door

Adjustment range of hinge