303361/ Aluminum Pull Out Drawer Basket - Shearer Style 2.0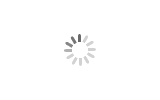 303361/ Aluminum Pull Out Drawer Basket - Shearer Style 2.0
HIGOLD

CHINA

45 DAYS

30000 PER MONTH
■ Enduable aluminum material , endurable for different purpose and usage in your kitchen and furniture .
■ Size/CABINET: 303365 600mm、303364 700mm、303363 750mm、303362 800mm、303361 900mm
■ With addtional cookware container ,easy for storage and cleaning for different kitchen item , be free for storaging different kinds of cookware , spoons , forks .,etc
■ Undermount slides which guarantee over 50,000 cycle testing ,maximum loading capacity is up to 30kgs.
■ Quick and easy installation , package includes the installation template , easy to read and understand ,
carpenter is not necessary any more .