703501/Corner clothes rack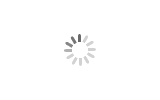 703501/Corner clothes rack
■ 360 degree free rotation, for hanging various clothing, and making the most of joint rotation space.
■ Pure European design, humanized details, concise, fashionable,comfortable and durable.
■ Frame and basket: high-quality steel, finished with three layers of high temperature car baking paint,
leading fluorocarbon technology, perfect protection against scraping.
ITEM INFORMATION: