401017/Pull Down Elevator Dish Basket- Diamond Style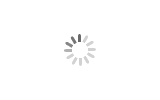 401017/Pull Down Elevator Dish Basket- Diamond Style
■ Size/ CABINET: 401017/401017-p 800mm、401018/401018-p 900mm.
■ Higold lift basket allows the use of cabinet space accessible with a user-friendly design. The palm-shaped handle gives you a comfortable feeling and the quick snap structure has height adjustment feature that allows easier installation.
■ Higold lift basket is made of high quality steel, three surface coating process to the basket body that ensures durable use.
The damping pressure lever can pass Germany GS30000 under normal conditions.