401221/Pull Down Elevator Dish Basket - Shearer Style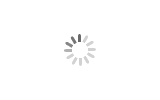 401221/Pull Down Elevator Dish Basket - Shearer Style
■ Size/CABINET:401221 600mm、401222 700mm、401223 800mm、401224 900mm.
■ Higold Lift Basket allows free lift and the use of cabinet space becomes accessible.
■ Higold lift basket is user-friendly that the pulling and resilience force can be adjusted according to the weight of storage.
■ The quick snap structure of lift up system has height adjustment feature that allows easier installation.
■ The pull down basket is mainly made of aluminium that customer don't have to worry about the rust risk even under strict environment.
■ The loading capacity of lift basket can be 18kgs.