205105-P/Space Swivel Pull-out Basket - Diamond Style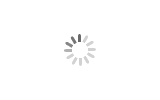 205105-P/Space Swivel Pull-out Basket - Diamond Style
■ Size/ CABINET:
500mm: 205105-p 4-layer, 205106-p 5-layer, 205107-p 6-layer.
600mm: 205115-p 4-layer, 205116-p 5-layer, 205117-p 6-layer.
■ Function: Full display experience design, easy to take out the required items, can store all kinds of packaged food, storage boxes, etc.
■ Design: large tray design, massive storage capacity; personalized adjustment meet the storage of items of different sizes; imported damping slider, the upper and lower rail design combined with soft close technology ensure the opening and closing move stable even the items it held are numerous and heavy; railroad design slider with self-cleaning function, ensure long-term smooth use.
■ Quality: Using high-quality steel, the surface is treated with advanced four-layer nano-spraying technology to ensure anti-corrosion, rust-proof, wear-resistant and scratch-resistant. The product has passed the German safety GS50000 exercise test.
■ Storage: Recommended to store various packaged kitchen spices, food, storage boxes.,etc.
■ Load Capacity: precise slider, maximum load is 70kgs.