415083/ SPICE RACK - FASHION STYLE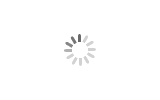 415083/ SPICE RACK - FASHION STYLE
■ Function: Installed on the wall to store daily seasoning bottles.
■ Design: hidden storage, dustproof and oily fume; wall-hanging style realize double storage.
■ Installation: hanging installation.
■ Storage: It can store condiments with different heights in the kitchen.
■ Load Capacity: the maximum load of the top layer is 3kgs,the bottom layer is 5kgs.