303351/ Aluminum Pull Out Dish Drawer Basket - Shearer Style 2.0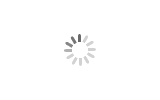 303351/ Aluminum Pull Out Dish Drawer Basket - Shearer Style 2.0
HIGOLD

Foshan,China

40 days

30000 pcs per month
■ Enduable aluminum material and stainless steel base , is the best sleek endurable companion of your kitchen cabinet.
■ Size/CABINET: 303355 600mm、303354 700mm、303353 750mm、303352 800mm、303351 900mm
■ The aluminum drawer basket is sleek and smooth , the best option for modular kitchen.
■ Undermount slides which guarantee over 50,000 cycle testing.
Maximum loading capacity is up to 30 kgs.
■ Flexible accessories especially for spoon, fork , chopsticks , dishes ,bowls , pans , pots .,etc ,can be easily adjustabe or removed from the drawer pull out basket .