307020/ CLEAR-LIQUID RACK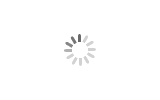 307020/ CLEAR-LIQUID RACK
HIGOLD

Foshan,china

40 days

30000 pcs per month
■ The under sink pull out chemical liquid basket is used under the sink , for storing all kinds of chemical and cleaning liquid according to the different kitchen needs .
■ The chemical baskets are portable , different kinds of chemical can be carried out with the baskets with handle .
■ The PVC water tray beneath each chemical basket can help with keeping the cabinet in a good condition .