401073/Cupboard Hardware Fitting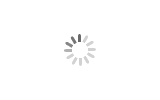 401073/Cupboard Hardware Fitting
■ Size/ CABINET: 401070 600mm、401071 700mm、401072 800mm、401073 900mm、401074 1000mm. Higold Draining Basket can be used in the wall cabinet from 600mm to 1000mm.
■ The draining basket can easily keep the dishes and bowls in good order and protect them from contamination.
■ The draining basket can be made of steel, SUS201 or SUS304 with chrome plated finish, which is for different demands from different customers.
■ The draining basket is easy assembling with simple tools that can be fixed by one person only.