703591-BV Series Rotating Shoe Rack-800mm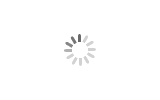 703591-BV Series Rotating Shoe Rack-800mm
■ Understated luxury.
■ B series moran green leather is paired with high-end cobalt platinum for a regal feel.
■ 360 degree omni-directional turn-in design makes it easy to pick, place and pick shoes with ease and elegance.
■ Recommended to place high-heeled shoes, leathery shoes, running sneakers, and other shoes.
■ The product is suitable for standard cabinets.
ITEM INFORMATION: